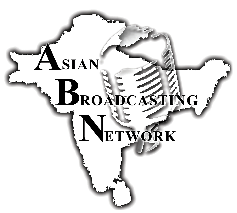 Today I was invited for a phone-in interview at the Chicago based Asian Broadcasting Network. The discussion was mostly related to the IM Blog and Aligarians.com and their respective purposes. There were some questions on the upcoming UP elections and whether Muslims in India should have a political party of their own. Another question dealt with discrimination against Muslims in India and if it is a widespread phenomenon. The discussions went on for around 30 minutes. Please click below to listen to the interview.
[audio:http://indianmuslims.in/audio/ABN_Chicago_Interview.rbs]
The complete recording of the program is available in the archives.
I would like to thank the people at ABN Chicago (Shahran Asim, Sabahat Ashraf, Khurram Habib and others) for inviting me to the program and allowing me to present an Indian Muslim perspective to some of the issues. I would also like to thank all the contributors and readers of this blog because it is due to their efforts that IM Blog is getting noticed.
Update: Interview audio added.